When you agree to have phone sex with someone, everything that you say, including the tone of your voice; can have a direct bearing on how fast the heat can build up.
Whatever you say can be contributory to the entire experience, and whatever comes out of your mouth can either make or break your phone sex chat.
Here are some subtle yet sexy ideas that you can use to turn your chat partner on and get his/her blood pumping.
Ask your chat partner what he/she wants you to do
One good thing about having a phone sex is that you have your chat partner to help you along if you don't know where to start. This buys you a few seconds to think of what to say next. By allowing your partner to tell you what he/she wants, you can set the pace and the direction of your conversation.
Tell your chat partner about your wildest sexual fantasies
Be vocal about your sexual fantasies. Tell your chat partner everything that turns you on. Try to be very descriptive and elaborate. You would realize that by doing so, you are gradually turning yourself on as well.
Erotic Stories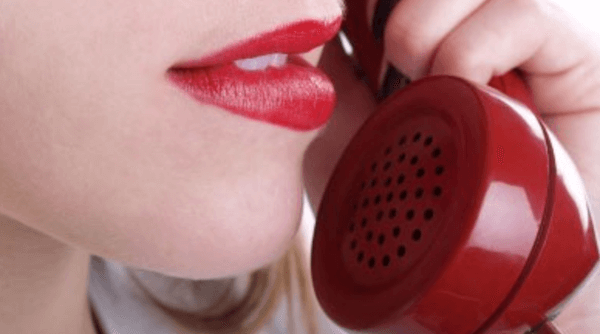 If you feel quite uneasy and uncomfortable about telling your chat partner about your wild sex fantasies, you can start by telling an erotic story about someone.
You can say that it's about a friend, former lover or someone you know. This can somehow serve as a segue to your own erotic story. It can also pave the way for some dirty talking which can be a real turn on.
Talk about what satisfies you
Phone sex offers the perfect opportunity for you to describe what works for you and what sexually satisfies you. You can talk about your favorite sex position, your idea of hot foreplay and even your most intense sexual encounter.
You can also talk about certain kinks that satisfy you like edging, oral sex, and role-playing. Before you even know it, you'll find yourself in the brink of orgasm.
Complement your chat partner
One good thing about phone sex is that you can imagine your chat partner to be anyone that you fantasize about. You can give subtle complements regarding his/her voice, manner of breathing; how you imagine his/her body to be like any other sexual features.
Be careful about giving misleading remarks because you might end up pulling a string. Just try to complement how sexy the voice is, how perfect the body is for you; and that his/her breathing turns you on and that you'd love to hear moans.
Be generous with the dirty talk
Dirty talk and sensual voices are what phone sex is made of. Most phone sex involves quite a lot of heavy breathing, noises, and sounds of pleasure and longing; and this is the only way to make it highly stimulating for the person on the other line. So try to be generous with it. Explain the sensation you're feeling and urge your chat partner to feel them, too.